13th-17th of October 2021
hosted by Madhavi Ehrhardt & Debbie Jongejan
For Women only
in Portugal Algarve, only 10 minutes away from world famous finest natural cliffs, we found a place inspired by the true gifts of nature. Living and learning closer to nature at an amazing organic Eco Lodge Casa Vale Da Lama, where we can safely make ourselves at home. Find your cosy corner and connect yourself to everything nature and your Self has to offer.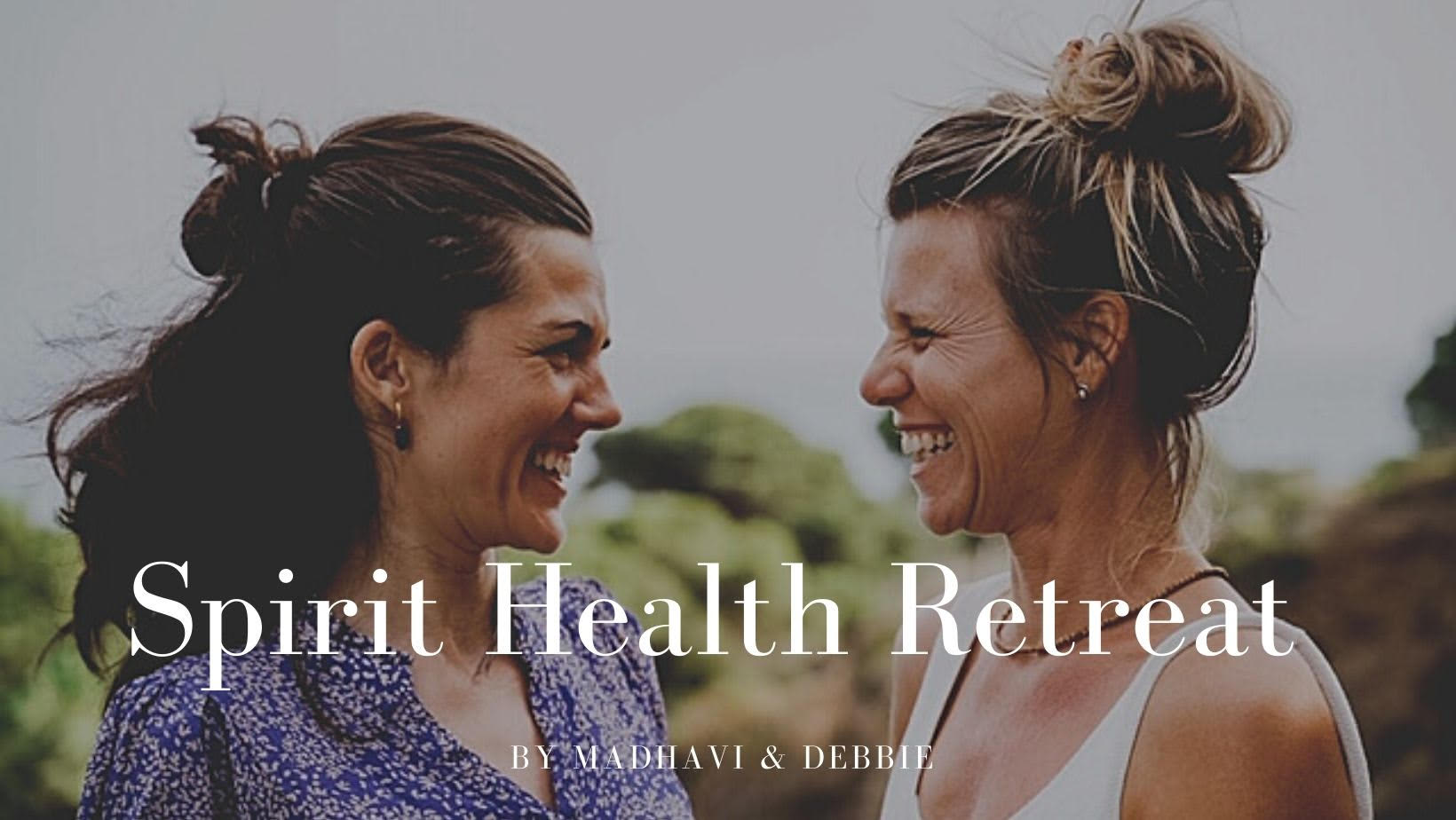 Mantra Music - Community - Home grown plant-based Food
Highlight of the retreat :
Join our Spirit Health Women Retreat to re-connect with your inner self, abundance & female wisdom. Retreat with us at this luxurious seaside eco farm and embark on a journey of self love, sisterhood to awakening your sacred health. Moving freely, chanting meditative mantras, eating wholesome vegan meals, laughing, sharing yoga philosophy circles from Bhagavad Gita, doing daily hatha yoga asanas and gathering barefoot under the moon at the nearest Atlantic Ocean or a bonfire evening with like minded women from all around the world. No matter your age, size, background or yoga level – every woman is welcome & embraced for who they are. We need to remember each other in the world we live in, that everyone's Unique Self is perfect with all characteristics. Through practical ingredients in our daily program, this will be nourished and unveiled.
Everyone seeks happiness. True happiness is a product of inner fulfillment.
Madhavi & Debbie offer a practice of authentic yoga, unchanged since thousands of years, passing down to us through an eternal line of Gaudiya Vaisnava spiritual masters. Uncovering the soul through Bhakti yoga- also know as the Yoga of Devotion is the foundational mood of our Spirit Health Retreat.
We share ancient wisdom from the Yoga philosophy, in a down to earth way, that can easily be implemented into your daily life. Long refreshing beach walks along the ancient coast lines and of course we didn't leave out the food. Malek is the head chef of Casa Vale da Lama and is master in creating cuisine from the next level of plant-based recipes.
Retreat includes:
– Twice daily yoga, morning Hatha inspired yoga and afternoon Yin yoga (total 10 hour of yoga practice)
– Daily evening chanting before going to sleep (minimum of 5 hours chanting)
– Workshops on healing with DoTERRA essential oils giving by Madhavi
– Talks about Bhagavad Gita, the science of yoga in your daily life (minimum 3 hours, Bhagavad Gita is a required text for all global yoga teacher trainings)
– Reading together from the same Bhagavad Gita that will be provided on the first day
– Experiencing off grid permaculture rural living in a luxury setting
– Daily sharing and caring in ceremony circle
– 3 Shared meals a day, including tea water and fruits
– Beach walk, Swimming pool dips, Animal farm, traditional Food forest & me-time
– How to set up your own sacred altar at home to continue your path of Yoga.
TEACHERS
Madhavi & Debbie met 7 years ago at the Yoga conference in Munich. They became friends instantly. Over years this became closer and they shared many deep realizations on life, motherhood, setting up their own individual businesses, reading the same books and of course also about their life relationships that come with ups and downs and reflecting on the inner self. This comes with many laughters and tears on all topics, but foremost they come with teachings. Always highlighting the best qualities of the other in the end of every conversation to summarize and remind the other we are spirit souls living in a demanding material world. They started to dream about hosting a retreat to empower other women on living a more simple but sophisticated life with a higher conscious way of thinking and living. A lifestyle more essential than ever in the time we are living..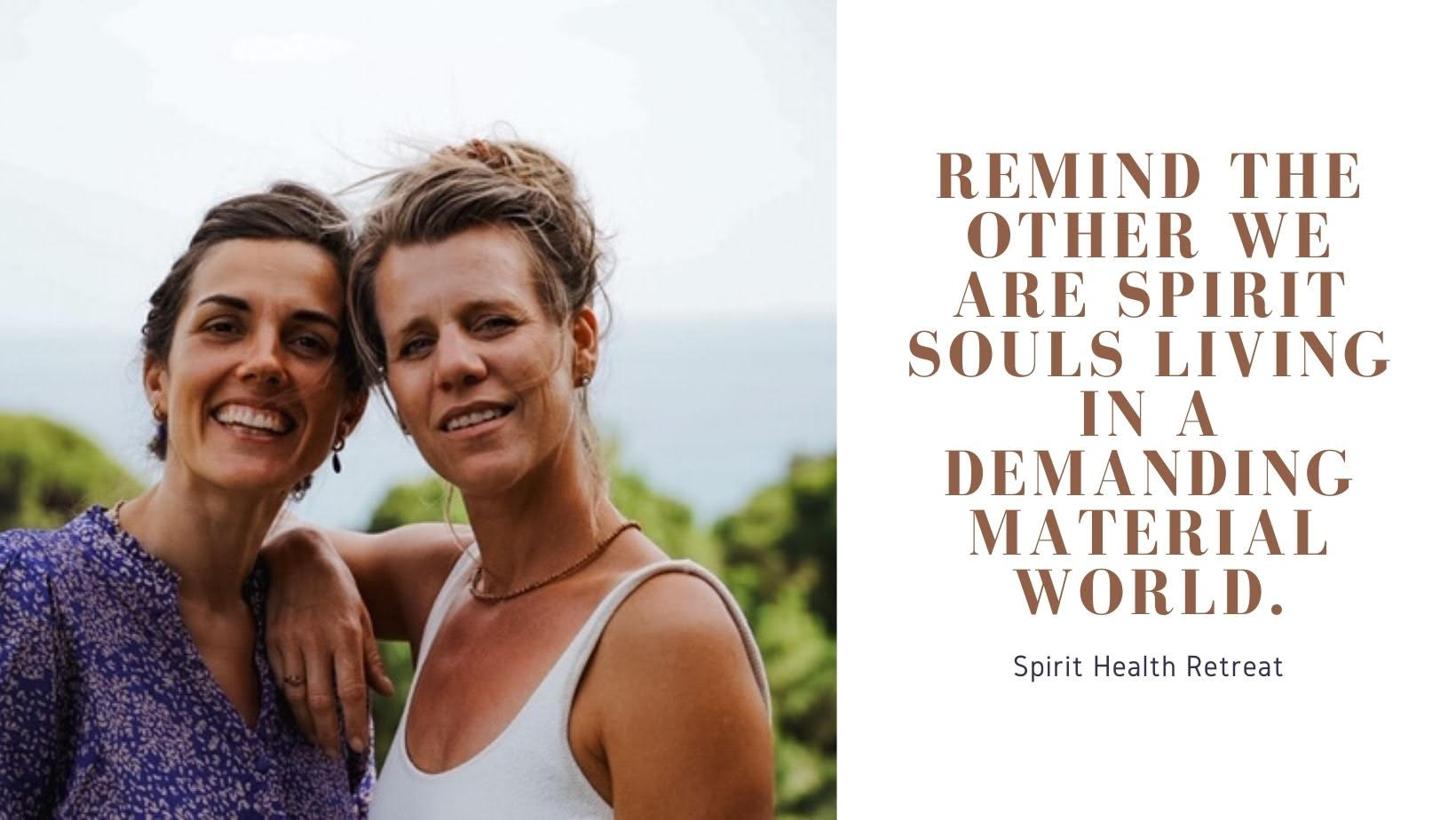 MADHAVI
Madhavi lives in Ingolstadt-Germany with her husband and two kids. She practices Bhakti Yoga for almost 15 years, which includes Mantra recitation and singing, vedic philosophy and lifestyle. She is teaching Harmonium and Mantra in private classes and workshops on a regular basis. For the last 4 years she loves and shares doTERRA essentials oils professionally. At the Retreat Madhavi will lead daily Mantra Meditation and she´ll share her experience and knowledge about the healing power of essential oils and how they can bring balance and healing for body, mind and spirit.
DEBBIE
Debbie is building a retreat centre / permaculture farm in Algarve together with her husband and daughter Jeya. She is also founder of OHMat and Yoga teacher for many years. She has been teaching in Holland, Bali and now in Algarve. Her teachings are gentle in a Hatha flow with much attention to the subtle energy and inner peace. Just like Madhavi she practices Bhakti yoga now for 7 years. She will bring the teachings of the asanas and guide the circle ceremonies in a dialogue, aiming to bring the uniqueness of every person on the retreat outward through Yoga philosophy, reading together from Bhagavad Gita & using day to day situations that we all go through. There is always unity to find through duality of every single being.
How does an average day with us looks like:
On the first day we start with a welcome ceremony, where you will get a gift-bag filled with Indian Bhakti Yoga treats and a Bhagavad Gita that we will read in together daily.
Few special surprises will be only revealed in the retreat! 
CASA VALE DA LAMA
Located in the municipality of Lagos, yet faraway from the city's noise, nestled on the side of Ria de Alvor where birds and nature still thrive – is Quinta Vale da Lama, the farm that harbors our Casa. Casa & Quinta Vale da Lama are truly unique. They're passionate about nature, sustainability, regeneration of the land and soil and passionate about sharing our knowledge with everyone. Therefore Casa combines comfort and leisure with sustainability and consciousness, making it a unique experience.
MAIN HALL / COMMON AREA 
Our living room and dinning hall share the same area – a wide and luminous space, with large windows with direct access to nature, tall ceilings, a service area where clients can help themselves to tea, coffee, homemade kombucha, among other products; a fireplace for colder days and a small farm shop. This space also contains a little surprise nook, our library, set in the mezzanine above the main hall with plenty lounge spaces and lots of carefully curated books.  And if one steps outside, we have an outdoor shaded dining area, with plenty of seats and a pallet couch with a view to the herb gardens and a salty swimming pool.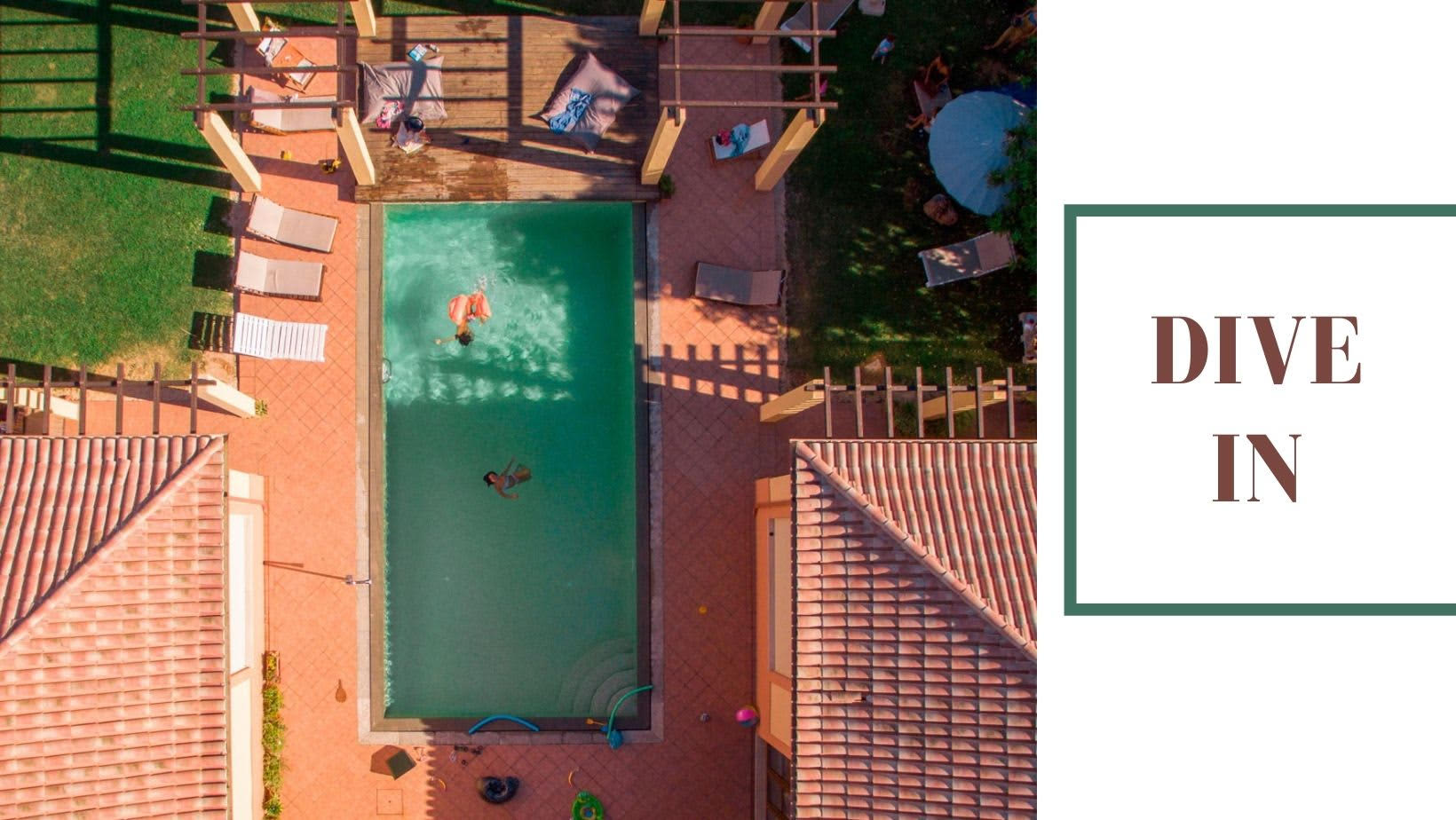 GARDENS 
Our house is surrounded with nature: from ancient native trees and bushes, to the orchards and the chickens, the sheep close by and all the wildlife that has settled there. We have a herb garden where you can pick herbs to make tea, and a whole forest farm to explore and savour.
KITCHEN: FARM TO TABLE 
The kitchen is the heart of the house. It makes one feel at home with family and friends gathered over a delicious meal. A delicious meal can happen anywhere, but home grown food made with love is here at our Casa, created and made by passionate people, our chefs. Experience the satisfaction of tasting dishes full of life, because our ingredients aren't just organic: they are grown by us, with dedication and passion in a sustainable way that respects nature. And if there is something we don't have, we ask our neighbours, our local producers.  Our retreat is vegan, inspired in the Mediterranean diet and prepared with their home grown organic produce as well as local, seasonal and organic ingredients. We believe nutrition is the pathway to wellbeing, and our meals are planned to provide you and your guests a healthy and balanced diet. 
*Let us know directly if you have any special diet or allergies.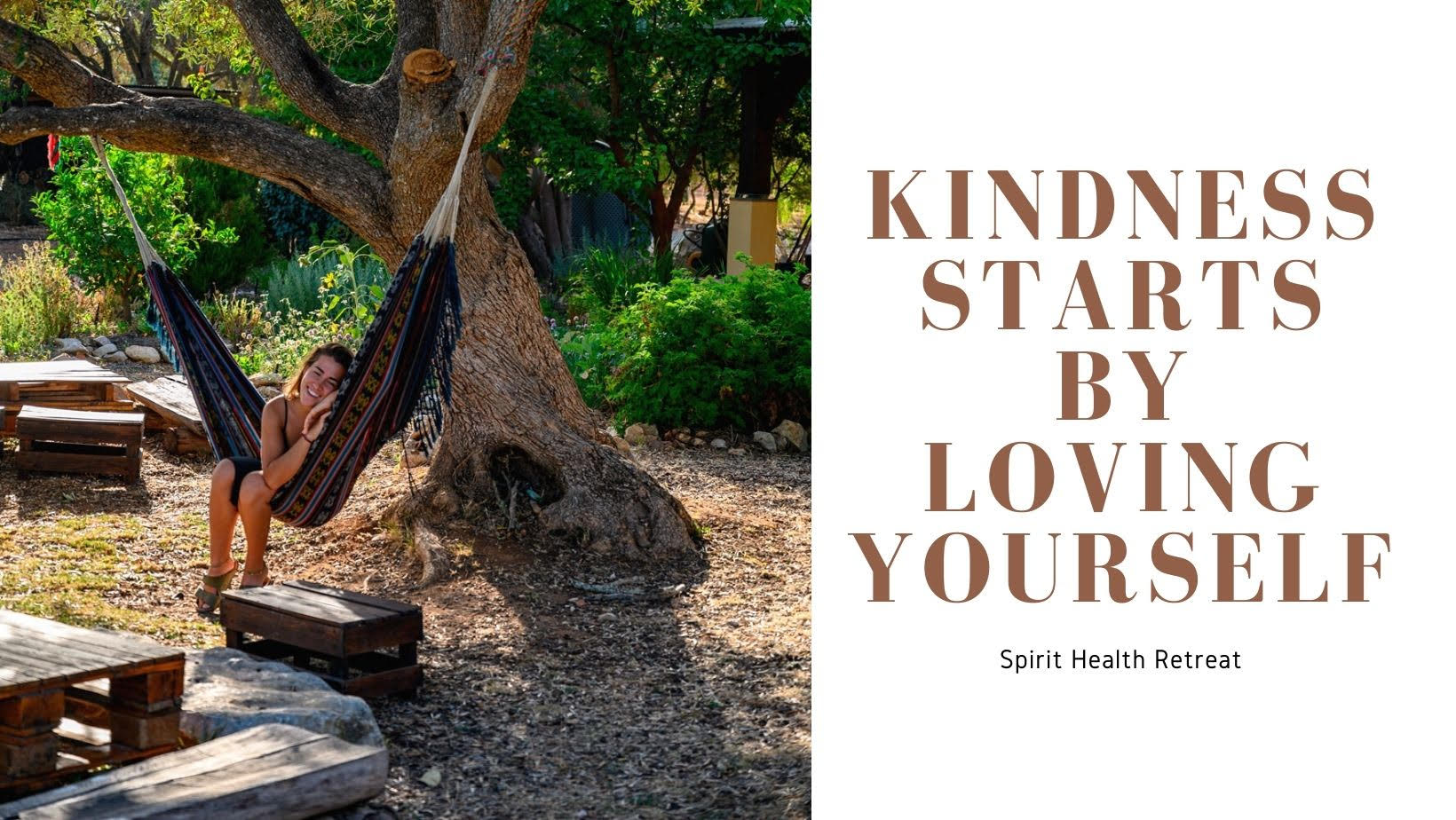 YOGA DOME
The huge yoga dome where we do our practice is situated in the garden with a magical window view. Here we will gather daily from morning to evening for our in depth teachings and chanting to uncover I, the soul, through Bhakti yoga.
ROOMS
Our rooms were designed with simplicity and sustainability, and of course, our wish to make clients feel at home. They are all laid out in the same way except for the number of beds and unique decorative details. With tall large windows facing nature and the sea, our rooms with 48m2 have more than enough space for relaxing. On the ground floor you have direct access to the lawn and a little patio with a hammock. Still on the ground floor you will find two individual beds, a bathroom equipped with a bathtub and natural soaps. Then we go upstairs to the mezzanine, a private space, with individual, twin or triple beds, and a sky light to watch the stars at night.
INVESTMENT
single room € 1190
room for 2 € 830
3-4 persons in a room € 760
We ask a non-refundable deposit of € 250,-.
If needed we postpone the retreat to 2022 due to Covid-19 and – only based postponal – you will get your money back.
How to get there
You have to rent a car at the airport but this is very cheap in Portugal. (Approx. € 8 – 15€ per day) Makes sure you also book an insurance because the car will drive into the rural life of the Algarve. It's a one hour drive. Debbie will whatsapp you the google map directions before boarding your flight. Your 3/4g phone is working in Portugal and no extra cost for roaming within EU. Car rental is not included in the retreat price. Driving in Portugal is very safe and easy. If you wish a pick up from the airport, please reach out to us personally. Below our details.
Not Included in the retreat
Flights
Airport pickup
Car rental (we recommend)
Things outside our daily offered program
Travel Cancelation Insurance
No one books with the intention of cancelling or postponing but unexpected things do happen, therefore we strongly recommend you to purchase travel cancelation insurance. Exceptions to our policy cannot be made for any reason.
Register & Reserve your spot
Sent us an email to sign up with your preferences of bedroom via info@ohmat.nl. We will reply within 24hours with a link where to pay the deposit to secure your spot.
Whatsapp Debbie if you have any questions on +31629404163.
Take a closer look: https://www.casavaledalama.pt/
@casavaledalama
@quintavaledalama